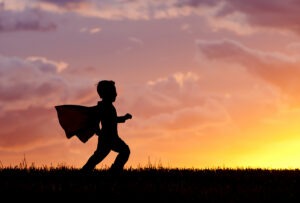 One day I was teaching a customer service class, and I remember a woman complaining non-stop about how miserable she was in her job.
She went on and on about how she hated all of her coworkers, she hated her boss, she hated serving customers, and most of all, she felt like her job was taking years off of her life due to "being around stupid people all day."
When she was done with her rant, I asked her a very obvious question that she probably should have asked herself years ago:
"If you're so miserable here, shouldn't you consider finding another job that will make you happy?"
She was completely shocked by my question, before she finally responded.
"Well, I have bills to pay and I need this job. But that's not even the issue. I just don't understand why this company has so many idiots working here. They should be the ones who have to quit, not me…" Blah, blah, blah.
On and on she went. It was truly sad to listen to her.
She believed that the responsibility for fixing her unhappiness in her job belonged to her company, to her coworkers, and to her boss.
The fact is, no one is going to save her from a job that she hates–least of all, the "idiots" who she hates working with.
But I know who can.